Harela Inn
Taste and Tradition of the Himalayas
Please call or email us for the direct booking and avail great discount.
Welcome To Harela Inn !!!
Harela Inn is a beautiful and luxurious hotel on the bank of the Alaknanda river. With its astonishing scenic site, spectacular hill and river views, and luxurious comfort we welcome you and your family on a memorable trip to Chamoli and the Himalayas. Our services are exclusively designed by considering the need of our guests who are visiting for pilgrimage, spiritual retreat, refreshing holidays, or adventures trip. We are committed to making your journey memorable with our hospitality.
Comfortable Stay
The Harela Inn is committed to providing a comfortable stay and delicious food prepared in utmost hygienic conditions. Our mission is to offer our customers what they truly deserve and gift them with memorable experiences in Chamoli and Uttarakhand Trip.
The Harela Inn is the best and safest property to stay for all kinds of guests including solo travelers, pilgrims, and family tourists. Our free and complimentary delicious food (With special pahadi dishes) will make your journey delightful and enjoyable.
Family Special
We understand the needs of our guests and exactly know what it takes to travel with kids. Our dedicated team and services are specifically designed to give you comfort and convenience by all means so you can enjoy it with your family.
We encourage you to avail our complimentary breakfast takeaway service, especially for kids and children who do not like to eat in the morning. The complimentary takeaway service is also applicable to every guest who wants to take advantage of takeaway instead of early morning breakfast.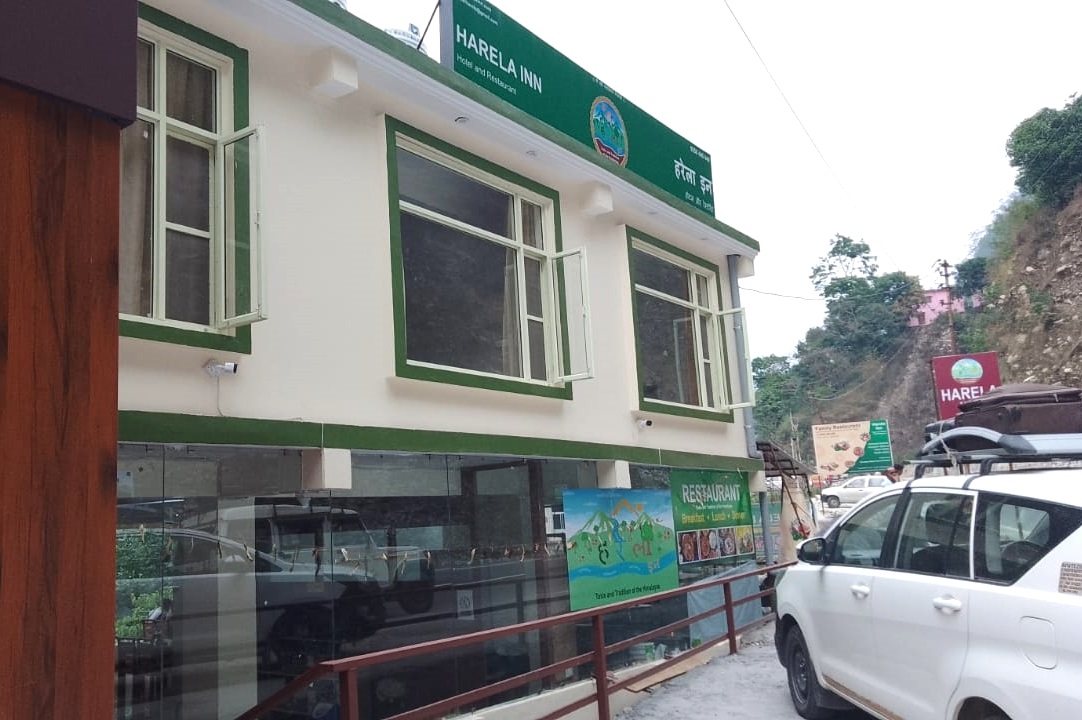 Safest property
The Harela Inn hotel is the safest property in the entire Chamoli, Pipalkoti, karanprayag, and Badrinath region to stay for all kinds of guests including solo travelers, friends, and family tourists..
Harela Restaurant
Harela is a festival of nature that is celebrated on the first day of Shravan-Maas (Shravan-Sankranti/Kark-Sankranti) in Uttarkhand. The word 'Harela' means "Day of Green". Our Uttarakhand community considers it highly auspicious, as it marks the beginning of the sowing cycle in our fields. The festival inspires us to get close to mother nature and express our love for its motherhood.
Harela Restaurant is an attempt to make that bond, even more, stronger that makes you feel more connected to the divinity of Uttarakhand and the Himalayas. We always serve the best quality food to our customers where every dish is freshly prepared with pure Himalayan desi ghee (And Badri Cow Ghee) and every ingredient is organically grown in the valleys of the Himalayas.
In Harela Hotel, we follow the practice of preparing dishes with local produce a product that can help the local community to harvest the best quality organic products and make them available for our special guests.
In Harela Restaurant our honest attempt is to provide the best quality food at reasonable prices. Thank you for being our guest.